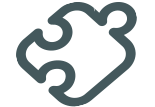 Member Benefits
The Benefits of being an IAgSA Member
As an IAgSA Member, you are able to access our Document Library, have full access to our Member's Directory, and can view our Jobs Board.
If you would like to become a member, please see our Join us section.
Member Benefits Offered by Corporate Partners
With Making Tax Digital up on us we are aware that many of you will be reviewing your software options. As a member of IAgSA you are entitled to some benefits and discounts from the following farming software companies.
An IAgSA member purchasing a core product will receive 25% off the purchase price (exclusions and further terms apply, please ask for details) when purchasing for their own business use. Plus 20% discount on software training. For existing customers who already receive a discount, this will remain unaffected
---
Landmark Systems has been supplying financial and property management software to IAgSA members and their clients for over 30 years. As part of our commitment to supporting IAgSA members we are delighted to offer them training and assistance in the following ways:
1. Free consultation and software demonstrations to ensure our software is the right fit for you
2. Discounts on software purchase for you and your clients of up to 27%. Please contact your regional sales consultant, find them on our website
www.landmarksystems.co.uk
(Home/About Us/Our Team) or the Pulborough Admin Team (01798 877100) to discuss your specific purchase.
3. Two hours' free web training upon software purchase by a member or their client.
4. 10% discount on our chargeable training workshops and webinars run throughout the year.
---
Sum-It provide IAgSA Members with a free bureau licence for unlimited clients when they purchase any of our software modules. This saves considerable expense when growing one's client list as one doesn't have to worry about extra charges for multiple businesses. We are also happy to provide interest-free payment terms on software purchases.