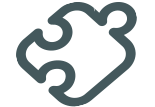 Member Benefits
The Benefits of being an IAgSA Member
As an IAgSA Member, you are able to access our Document Library, have full access to our Member's Directory, and can view our Jobs Board.
If you would like to become a member, please see our Join us section.
Member Benefits Offered by Corporate Partners
With Making Tax Digital up on us we are aware that many of you will be reviewing your software options. As a member of IAgSA you are entitled to some benefits and discounts from the following farming software companies.
Calathea Solutions is committed to helping regulated entities to ensure safeguards are in place to help protect them and their firms and ensure there is a compliance culture not only protecting them, their business and reputation but also identifying and keeping the money laundering actor out of the profession or using it to launder the proceeds of their criminal activity.

Calathea Solutions is offering IAgSA members, as part of your membership, access to the support of Calathea Solutions twice within each membership year for a free 15-minute consultation, as well as receiving a 10% discount on any of our services: AML Audit, support package and training.
This is an ideal opportunity to establish an independent audit to evaluate the adequacy and effectiveness of your policies, controls and procedures as required by Regulation 21 of the Money Laundering Regulations, at a reduced rate.
To get in touch with us please email
[email protected]
with your contact details and we will give you a call back.
---
An IAgSA member purchasing a core product will receive 25% off the purchase price (exclusions and further terms apply, please ask for details) when purchasing for their own business use. Plus 20% discount on software training. For existing customers who already receive a discount, this will remain unaffected
---
Anti-Money Laundering Supervision to qualifying IAgSA Members
---
Landmark Systems has been supplying financial and property management software to IAgSA members and their clients for over 30 years. As part of our commitment to supporting IAgSA members we are delighted to offer them training and assistance in the following ways:
1. Free consultation and software demonstrations to ensure our software is the right fit for you
2. Discounts on software purchase for you and your clients of up to 27%. Please contact your regional sales consultant, find them on our website
www.landmarksystems.co.uk
(Home/About Us/Our Team) or the Pulborough Admin Team (01798 877100) to discuss your specific purchase.
3. Two hours' free web training upon software purchase by a member or their client.
4. 10% discount on our chargeable training workshops and webinars run throughout the year.
---
McClarrons independent insurance brokers have been operating in the rural sector for over 30 years. Their understanding of how farming businesses operate and the risks they face, allows them to provide insurance advice and protection IAgSA members can depend on. Having been IAgSA's preferred insurance partner since 2013, McClarrons have a strong understanding of the covers an agricultural farm administrator needs to consider.
McClarrons offer IAgSA members access to:
Specialist Professional Indemnity insurance – this covers you for any mistakes or errors you might make when completing your clients' work that causes them financial or reputational loss. This includes, amongst other things, negligence, unintentional breach of confidentiality and/or copyright and defamation.
Public Liability insurance – this covers you should a member of the public (e.g. passer-by, supplier, delivery person, neighbour etc.) make a claim against your business relating to injury or property damage; this may not seem like a necessary cover but there's many scenarios in which agricultural secretaries may find they need it.
Cyber insurance – this protects you for losses caused by malicious cyber events as well human error or oversight, such as lost laptops or social engineering scams.
McClarrons' health & safety risk management partners, Safety Revolution, including access to their Health & Safety Consultancy Solutions (now available as paperless and virtual solutions) and innovative MertiAgCheck app, for recording vehicle and equipment checks to help fulfil legal LOLER and PUWER requirements and establish safer practices around machinery use
McClarrons' in-house Claims Team – insuring with McClarrons means you benefit from having an team of independent claims specialists working for you should the worst happen, liaising with insurers, third parties and loss adjusters on your behalf.
Find out more about McClarrons at
www.mcclarroninsurance.com
. For a complimentary insurance quote or just to discuss your insurance requirements, please call our Farm Team on 01652 609152 or email
[email protected]
.
---
When you sign up to QuickBooks Online Accountant, you automatically join our valuable ProAdvisor Programme, giving you access to tools and resources to help your practice thrive, including:
· QuickBooks Online for your practice - for free. Manage your practice's books directly from QuickBooks
Online Accountant.
· Free listing in the Find-a-ProAdvisor directory, so you can get more of the clients you want
(certification required).
· Discounts on QuickBooks subscriptions for your clients. Get up to 60% off QuickBooks Online when
you manage the subscription billing for your client.
· Free training and certification to build your QuickBooks knowledge, or sharpen your skills.
· Access to our dedicated Service Delivery team, providing specialist tools and services to ensure you
get set up for success. Find out more or book a free webinar.
· Free client onboarding sessions - your clients can benefit from free onboarding sessions with a
QuickBooks expert to get started.
· Expert phone and message customer support, for both you and your clients. Our award-winning
support team is always on hand to help. Live chat, screen sharing and phone support are available free
of charge.
· Marketing tools, including access to a free marketing asset library.
· Discounts for your practice, including on DocuSign and Mailchimp.
· Discover all the benefits and tools available to QuickBooks accountants & bookkeepers through the
free ProAdvisor Programme on the ProAdvisor webpage:
https://quickbooks.intuit.com/uk/accountants/proadvisor/
Speak to the team today today. Contact Sean Harper, Partner Development Manager (
[email protected]
), to find out more.
quickbooks.intuit.com
As a QuickBooks ProAdvisor, get the most from your benefits and tap into powerful resources and services to set your practice and your clients up for success. Our Service Delivery Team is here to support your practice, to get you and your clients up and running with QuickBooks in no time.


Discover the QuickBooks ProAdvisor programme and get exclusive discounts, benefits, accountancy training and tools so you can grow your practice.
---
Sum-It provide IAgSA Members with a free bureau licence for unlimited clients when they purchase any of our software modules. This saves considerable expense when growing one's client list as one doesn't have to worry about extra charges for multiple businesses. We are also happy to provide interest-free payment terms on software purchases.