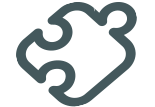 Join Us
Finding the membership that is right for you
We offer a range of membership options, whether you are an experienced farm administrator or bookkeeper, just joining the sector or already work in a closely-related role, such as an accountant, land agent or estate administrator. IAgSA will support you at every level. IAgSA are committed to maintaining standards of Membership. To this end when you apply for Membership, your application will be graded by our Membership Panel to determine the best level of membership suited to your requirements and stage in your career.
Individual Membership
If you are fully qualified and/or experienced in farm business administration and bookkeeping or are hoping to develop your career as a farm administrator or bookkeeper working in the UK rural economy IAgSA have the right membership for you.
Following your application being submitted our membership pannel will assess your current skills and give you the right membership to further your career. Our individual memberships are Full, Associate and Student. Full and Associate memberships are £90 per year and Student £55.
We advocate the completion of Continuing Professional Development if you want to progress to becoming a Full Member.
Subscriber
Subscription to the monthly bulletin is ideal if you simply want to keep up to date with news in the bookkeeping and farming sectors by subscribing to our monthly bulletin. Subscriber status does not give you as many benefits as Associate or Full Membership. But it might be adequate if you are not planning to follow a career as a farm administrator or bookkeeper. Subscription to IAgSA costs £55 per year.