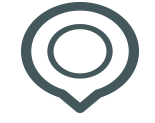 Branches
Find your IAgSA Local Branch
One of the great benefits of IAgSA membership is being able to meet with other like-minded professionals in your area. Our Local Branch network provides a valuable way for members to connect, exchange knowledge, offer support and build long-term friendships. Branches also organise regular meetings, training days and events. Local Branches exist across the UK and are run by IAgSA members who volunteer their time.
IAgSA's National Office has effective links with every Local Branch, through our National Branch Liaison Representative, Emma Powell, who provides help and guidance. Emma is one of the Council Members involved in the Members & Branches Business Development Day, organised each year by IAgSA to bring together members and branch representatives. This event is publicised on our Events page.
Connect with your IAgSA Local Branch
Search below for the name of your county or scroll down to see the full listings. Click on the branch name to view the branch contact.
If your county is not listed here, and you would be interested in setting up a branch, please contact our Branch Liaison, Emma Powell on 07974 082272 or email [email protected]
Showing 1 to 23 out of 23 results