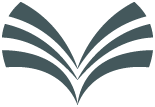 Rachel's Story
We've put together Rachel's story because it is typical of so many new members who join IAgSA. Many are slightly daunted by the phrase "continuing professional development" and often feel they lack any learning experiences to record or simply do not know how to start. But CPD actually turns out to be a helpful, motivating and confidence-building experience.
Here is Rachel's story ...
Having joined IAgSA after a career change in early 2015, I knew that completing my CPD record annually was one of my membership requirements. At first I did not understand CPD. Then I realised that much of what I was doing on a monthly basis actually qualified for CPD points!

At the time, I was studying to complete my formal bookkeeping qualification. I had been reading articles and watching seminars at home to support my on-the-job training, which was offering me lots of mini learning experiences most days! I had also made contact with my local branch and had started attending some of their events. I also found out that IAgSA offered regional training and there was the possibility of going to the National Conference in the following year.

So before I knew it, with just some of these activities under my belt, I had achieved many more points than I required in my first year of CPD. That was when I fully realised that literally everything I did to improve my knowledge - whether it was through formal training or on the job learning - could equate to valuable learning experiences and often translate into CPD points.

Looking back on that first year, I felt proud of my achievements - which were recorded on my CPD summary. It made me think a little about what I wanted to learn this year, what could help me with my work going forward and what could possibly be coming up on the industry horizon to test me!

I may well end up altering or changing it as the year goes on - as you never know what may come up! But it was a good five CPD points earned to start the year off on 1st October. Now I just have another 364 days to achieve a further 14 points. Knowing how much our industry changes and the mini challenges that crop up on a reasonably frequent basis, I will no doubt have as many learning experiences to record this year as I did last year.

Ultimately, carrying out CPD has really brought home the importance of not only growing my knowledge but keeping my knowledge up to date. It has not only helped me feel more confident but I know I am giving the best I can at work and I believe it will play an important part in helping me to grow my farm administration business.

Who knows, perhaps in the future my CPD may qualify me for a nomination for the Elizabeth Roe Award
The IAgSA CPD year runs from 1st October – 30th September each year. You need to be a member of IAgSA to be able to access and use the IAgSA CPD programme. To find out more about becoming a member see our Join Us section.